New to WoW Freakz? Transfer your character here from your old server FOR FREE. More info here


Tuesday, November 24 2020, 16:53

Battle for Azeroth PTR is now LIVE!


DOWNLOAD CLIENT! - BATTLE FOR AZEROTH - Connection Guide

Read more about the PTR - here


Mentions:

- Account-wide mechanic is disabled on PTR. (Achievements, mounts, pets etc are linked only to the original character).

- You will start at level 110.

- Tickets will most likely be ignored.

- There will be some custom NPCs (gear,currency,level etc) - link

The PTR will contain a copy of your accounts, made on 19.11.2020, so YOUR CHARACTERS WILL BE 5-6 DAYS BEHIND FELSONG!

Friday, November 20 2020, 17:37


As you may already know, we've announced MAJOR changes which are coming to WoW Freakz a while ago, now it's time to finally lift the veil:

New Expansion coming: BATTLE FOR AZEROTH!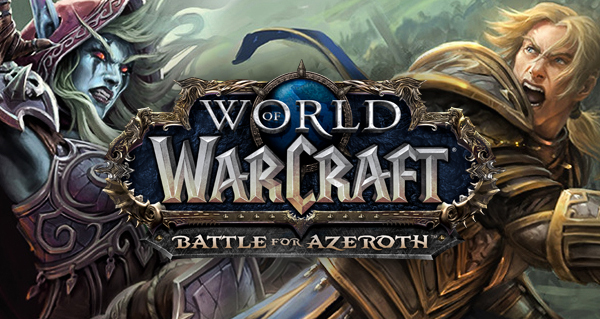 Our journey continues with the upcoming release of Battle for Azeroth!
We will open a public test realm in the upcoming days and we encourage you to join and support us by leaving your valuable feedback.
PTR will stay up for the entire time until we launch the update on the live realm.
Speaking of live release, there isn't an exact release date just yet, but our window is set around late December 2020.
However, we want a smooth launch which you can enjoy, therefore we could delay it if we feel like the game is not ready.

Felsong will be UPDATED to BFA, there won't be two separate realms!
EVERYTHING FROM FELSONG will be PORTED to BFA, you will NOT LOSE ANYTHING.

However, your PTR progress WILL NOT CARRY OVER TO LIVE REALM.

We will release BFA on its last patch - 8.3.7 - but with locked content, meaning you will experience the expansion's content progressively, starting with the patch 8.0 season (Uldir).
To compensate for the negative feedback of patch 8.0 from retail, we will add various quality of life mechanics like the Titan Residuum vendors and every other improvement introduced after patch 8.0 right from the start.

You can see which content will be AVAILABLE on release here: LINK
You can read more about each major change in this topic: LINK


Old Content Focus

BFA's development took more than a year, which means that almost all devs were assigned to it. That's the reason 7.3.5 received fewer fixes than previous patches, but we've managed to polish our BFA server A LOT more than any of our previously supported expansions so far.
Since we'll have less work to do on BFA content, we will instead turn our attention towards old content. You will see a lot more fixes on legacy dungeons and raids so you guys can get all the transmogs and mounts you've always wanted!
Over time, we will also give more love to low level quests.


New Website Design

We've been working on a fresh `modern` look for the website while also keeping the features which made it unique. So no worries, every tool and feature is still available!
We plan on adding more to it in the near future.





Donations

Donations made BEFORE this announcement:

Players who bought either a Full BIS 985 ilvl PvP Gear Pack or a Full BIS 985 ilvl PvE Gear Pack during LEGION will get a 355 ilvl full gear pack for FREE.
Players who bought a single BiS piece of gear during LEGION will get a 355 ilvl item for FREE.

Aman'Thul's Vision will be refunded for $40.

You will be able to upgrade to BiS for a fee per item or per full pack.

Donations made RIGHT AFTER this announcement:

BLACK FRIDAY is coming to WoW Freakz with HUGE DISCOUNTS. Every gear purchase (either single or full pack) will be converted 1:1 on Battle for Azeroth!
You have the opportunity to acquire the best gear possible, so you can enjoy Legion for a few more weeks and get a last chance to defeat the Burning Legion before the end of the expansion.
Then, your items will be upgraded to BiS on BFA for FREE.

As usual, item upgrades will remain FREE when we transition to newer seasons and raids.


Growth has begun anew

We listened to your feedback and we are taking action!

WoW Freakz is expanding its Customer Support and QA Teams.
Our rules have been updated, making them more transparent and less interpretable. Make sure you read them thoroughly.
We will be active on social media platforms, so make sure you follow us because we will post cool news, contests and insights.
We intend to communicate more frequently on what we're working on during the expansion. You'll find more announcements on our Discord Server.


Other mentions


- Realm Name Change: The name "Felsong" is heavily associated with Legion, so we want to give it a more generic name. We'll open a poll on the forum, so you guys can post name suggestions and vote for the one you like the most.

- Economy reset: We want to keep our server's economy healthy, therefore we?ve decided to lower everyone's gold to a specific (which is not to be disclosed) amount. This reset will also WIPE guild vaults and some items from your possession which might sell for high amounts. We know a lot of players worked hard to collect huge amounts of gold, that's why we are adding a CUSTOM BLACK MARKET AUCTION HOUSE with lots of cool items, so you can invest your gold in them. Check it out here!

- Warmode mechanic will work as on retail, however we won't implement sharding (You'll see each other regardless of Warmode On / Off).

- Dark Iron Dwarves and Mag'har Orcs allied races will be available at release, with blizzlike requirements and recruitment scenarios.

- PvP Scaling will be turned OFF due to various inconsistencies we've observed on retail. This decision will not affect gameplay in a negative way.


Stay safe and enjoy playing on WoW Freakz!


Tuesday, October 20 2020, 16:03
PvP Season: Dominant Gladiator 6 has started!

Check out this topic for more info.


Saturday, September 26 2020, 10:21
The Final Wing of Antorus, the Burning Throne raid (Aggramar / Argus the Unmaker) is now available on MYTHIC difficulty!


Friday, September 11 2020, 09:07
The final wing of Antorus, the Burning Throne raid (Aggramar / Argus the Unmaker) is now available on LFR, Normal and Heroic difficulties!

Mythic difficulty will be released 2 weeks later.

In the upcoming weeks we will make public some MAJOR changes we've been working on!


Friday, July 10 2020, 14:49
WoW Freakz staff wishes everyone HAPPY SUMMER!

Visit the the shop between July 10th - July 19th for HUGE discounts, 30% off everything!

Don't miss this chance to get the new 7.3.5 gear and mounts!


Friday, July 03 2020, 11:41
The third wing of Antorus, the Burning Throne raid (Kin'garoth / Varimathras / The Coven of Shivarra) will be available on LFR, Normal and Heroic difficulties on Friday, July 3rd!

As usual, the Mythic difficulty will be released a few weeks later.


Friday, May 22 2020, 17:11
The Second Wing of Antorus, the Burning Throne raid (Portal Keeper Hasabel / Eonar the Life-Binder / Imonar the Soulhunter) is now available on MYTHIC difficulty!
Wednesday, April 29 2020, 17:16
The second wing of Antorus, the Burning Throne raid (Portal Keeper Hasabel / Eonar the Life-binder / Imonar the Soulhunter ) will be available on LFR, normal and heroic difficulties on Friday, May 1st!

As usual, the Mythic difficulty will be released a few weeks later.

Friday, April 03 2020, 11:56
The First wing of Antorus, the Burning Throne raid (Garothi Worldbreaker / Felhounds of Sargeras / Antoran High Command) is now available on MYTHIC difficulty!